Home

>
Boating Holidays

>
Trevor at Canal Wharf, Llangollen are narrowboats close to the Pontcysyllte Aqueduct. Sleeping 4 to 12 people
Trevor boat-yard at Llangollen has a collection of narrowboats sleeping between 4 and 12 people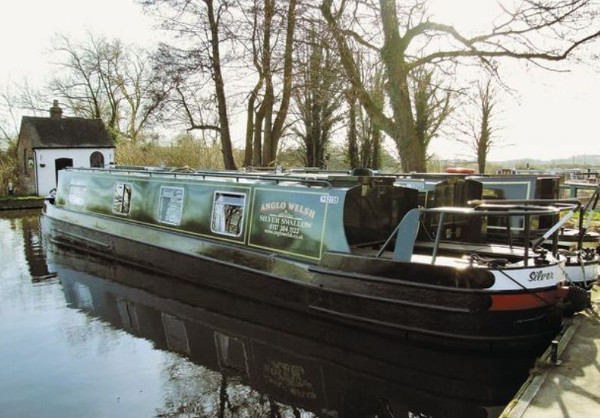 Trevor at Canal Wharf, Llangollen are narrowboats close to the Pontcysyllte Aqueduct. Sleeping 4 to 12 people
Trevor is a boat-yard in Canal Wharf, Llangollen. With a large collection of narrowboats to explore the canals in this part of the world, including the Llangollen Canal, Montgomery Canal, Shropshire Union Canal. The boat-yard is also next to the famous Pontcysyllte Aqueduct.
Cruising along the canals is a lovely way to spend a holiday, with the Llangollen Canal, Montgomery Canal and Shropshire Union Canal all being the waterways of choice around. The famous Pontcysyllte Aqueduct is also an experience! Although you will need a head for heights to navigate this aqueduct.
Llangollen town is a two hour cruise from Trevor, with the The Steam Railway Centre a great place to stop off.
During your time you'll have a good fill of tunnels and lift bridges, with a few locks - not too many though!
Find out more about Trevor
A little more about Trevor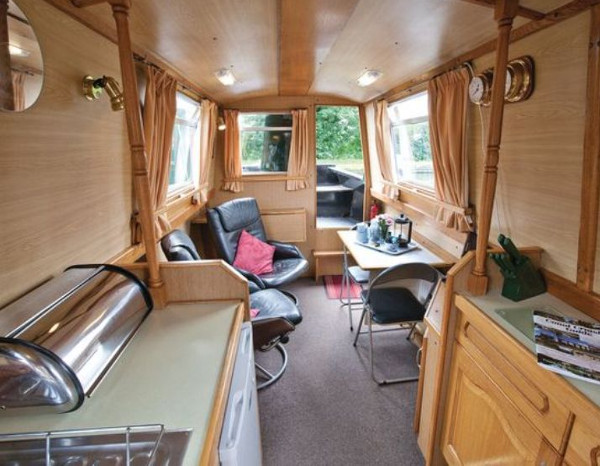 Inside one of the narrowboats at Trevor, Canal Wharf
There are a plethora of boats for you to select from at Trevor - including Countess, Osney, Hurley, Golden Lark, Wensleydale, Golden Meadow, Henley, Drifter, Foxton, Brenig, Anna, Ashby, Samphire, Aquarius, Blore, Butterfly, Askrigg, Norton, Caversham, lacewing and Tanglewood. The narrow-boats at Trevor sleep between 4 and 12 people, so whether you're planning a romantic trip as a couple; or you've got friends and family along for the ride, you'll find a boat at Trevor to suit your holiday needs.
All the narrow-boats at Trevor come with free mobile Wi-Fi, a 12 volt socket to keep your mobile phone topped up, galley with a cooker and fridge, CD, TV and DVD player, central heating. Your bed linen and towels are all included on your boat too.
Pontcysyllte Aqueduct, a very short cruise from Trevor boat-yard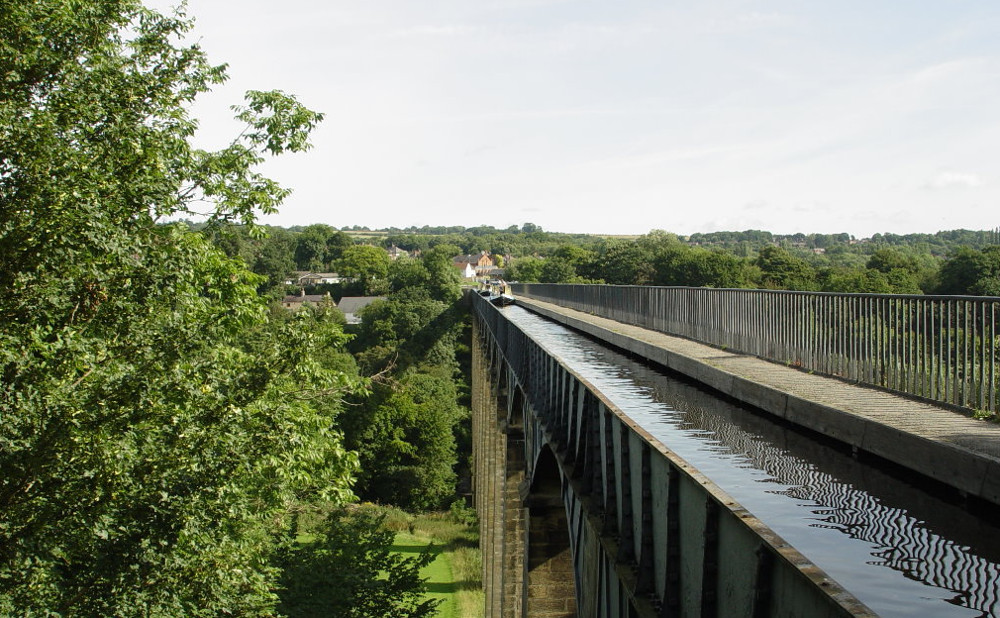 Pontcysyllte Aqueduct, a very short cruise from Trevor boat-yard
"Trevor" at Canal Wharf, Llangollen are narrowboats close to the Pontcysyllte Aqueduct. Sleeping 4 to 12 people is available from Hoseasons with reference code
TREV
.
If Trevor isn't for you, have a look at other boating holidays from
Hoseasons
, you're sure to find a boating holiday to suit you.
You can find out more details about
Trevor
and the boats on offer.
Find out more about Trevor - including prices and availability...
Find "Trevor" on the map

Google Profile for John Ellis
---
Other articles in Boating Holidays