Home

>
Holidays

>
Cottages 4 You - 5th October 2012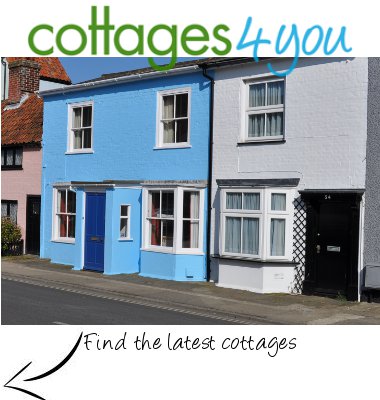 Find the latest cottages from Cottages 4 You
The cottages below are available from Cottages 4 You, and were featured by us on 5th October 2012. You have a small selection of new cottages this week. For those looking for a romantic getaway, you've got the small semi-detached cottage of "Harts Close" in Kirkcudbright; a small cottage sleeping 2 people in the south west of Scotland which makes for a great base to explore the area. Or for something a little bigger, there's "Machrimore Mill" which sleeps 9 people in Machrimore - which, like Harts Close, is also in Scotland.
Don't think that all the cottages featured are in Scotland. It just so happens that those two examples were from north of the border. There are cottages from all over the UK - and one cottage in Ireland too (Peggys Lott in County Donegal). For the latest cottages available you can look at the
cottages which have recently been added
. And, finally, remember these are just the recently added cottages - Cottages 4 You have a total of 10,000 cottages available, so there is plenty to choose from.